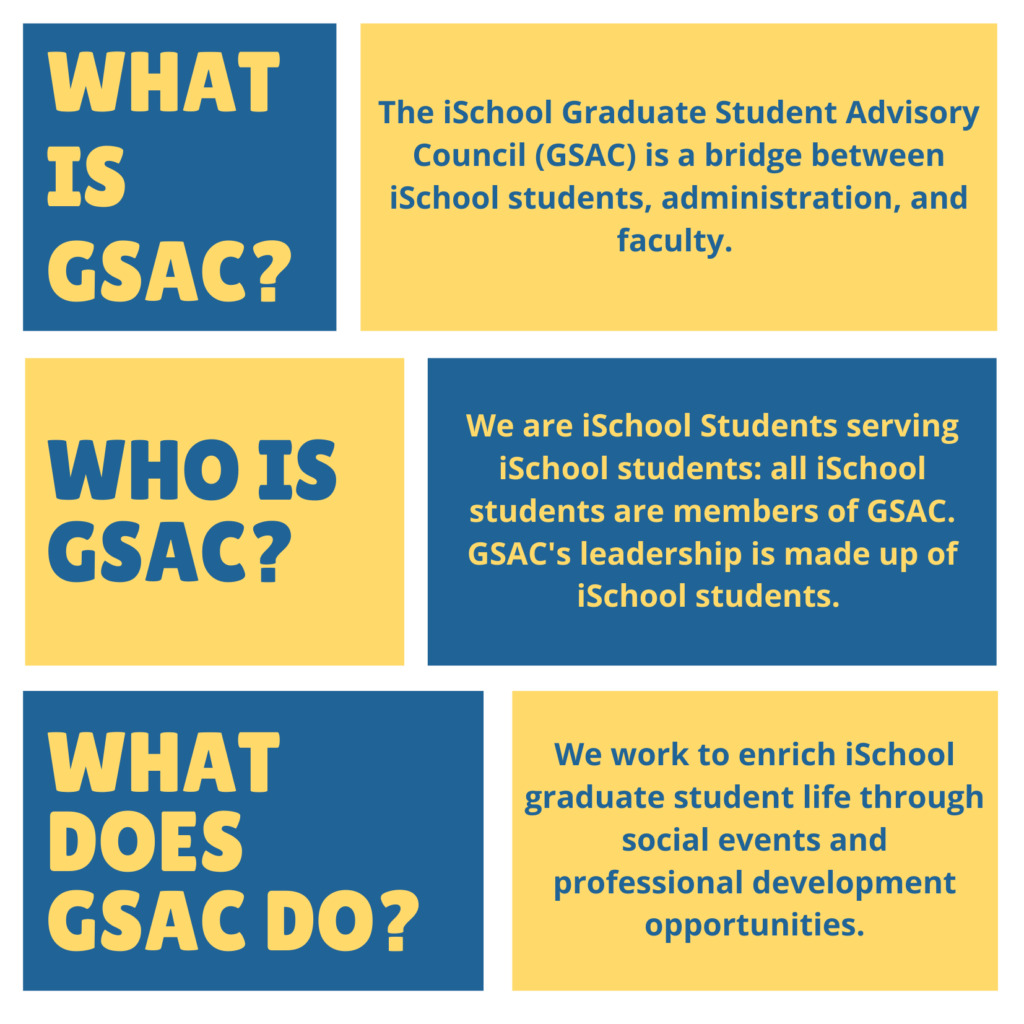 ---
Mission
The Kent State University iSchool Graduate Student Advisory Council (GSAC) was founded in 2017. This group works to enrich graduate student life through social events and professional development opportunities. We serve as a bridge between the students and the faculty and administration of the Kent State University iSchool. Membership in GSAC at Kent State University is open to any and all students enrolled in the iSchool at Kent State University.
Vision
To create a connected community within the iSchool at Kent State University and promote a culture of communication and collaboration.
---
Officers
Taylor Fields, President
Lauren Zollinger, Vice President of Communications
Natalie Groff, Vice President of Student Outreach
Tess Kienzle, Student Representative Officer
[Accepting Nominations], Secretary
Jessica Black, UXD Representative
Mary Anne Nichols, M.L.S., Faculty Advisor
Positions are also available for KM, MLIS and Health Informatics Student Representatives. Please reach out to Taylor Fields if you are interested in any open positions.