Last month, I attended the ALA Midwinter meeting in Philadelphia. Going to the conference was a great way to meet and learn from librarians around the country. It was fun to see the City of Brotherly Love turn into a city of library love! Below are a few tips and takeaways from my experience as a first-time attendee:
Plan
Register and book accommodations early to get the best options and rates.
Download the official meeting app, so you can flag sessions of interest. There may be times you want to attend multiple sessions occurring at the same time. The app includes agendas or slides for some sessions, which can help you decide whether it's a good fit or gather insights from ones you missed. A few sessions required advance registration.
Network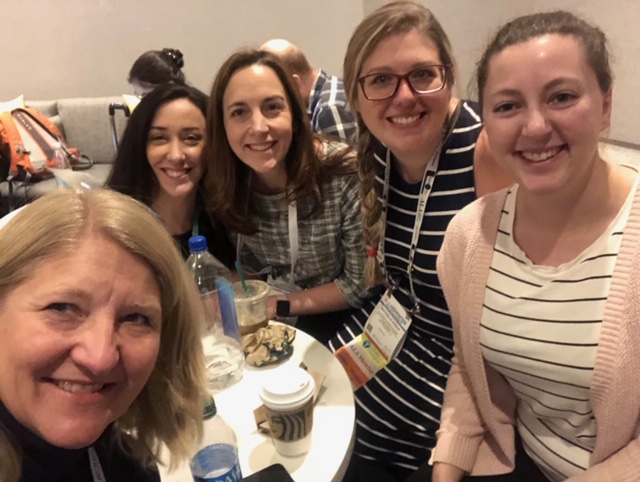 If there are librarians or students from other parts of the country who you've met or would like to meet, reach out to see if they will be attending. I penciled in brief, informal meet-ups that turned out to be some of my best memories.
Bring business cards. If you are a student, you can print simple ones through a service like Moo.com.
Introduce yourself to people while waiting in line at the coffee shop or for sessions to begin. Librarians are friendly and interesting people. You may find it helpful to prepare a one- or two-sentence "elevator pitch" explaining your connection to the library world.
Follow up with people you meet to share resources they may find helpful, when appropriate. Connect on LinkedIn.
Engage
Some sessions incorporate participatory elements, where you can work in small groups to brainstorm and discuss issues. Most allow time for questions. Engage in these opportunities; they add depth and fun.
Explore the exhibits hall, but restrain from picking up every advance reader copy or promotional swag offered. If you can't resist, there is a post office on site that will ship things home. Look for booths that align with your interests. At the National Library of Medicine booth, I learned about interesting consumer health initiatives and training opportunities.
Check out the ALA JobList Placement Center, which offers workshops, job fairs, resume reviews and photography services (headshots) for a small fee.
Eat
Pack snacks. The convention center is large, and there may be times you don't want to leave the action and hike back to a restaurant.
Find a quiet library or cafe where you can do homework or work in the company of locals. I discovered Menagerie Coffee, which had a warm and welcoming vibe.
I found the TripAdvisor app helpful. In addition to finding restaurants nearby, you can filter by other variables, such as whether they're open or offer free wifi.
Explore
Build in an extra day before or after the meeting to explore the local area. If that's not possible, use breaks in your schedule to take a walk or hop on public transit. To guide your path, look for directories of mural art or public sculptures.
As you're meeting new people, ask if they've been to the city before and what they recommend. Informal recommendations led me to great spots off the beaten path, like Love City Brewing.
Highlights
Below are highlights from some of this year's sessions:
At a United for Libraries event, lobbyist Alan Fishel recommended using the "E's of Libraries" in advocacy efforts: Education, Employment, Entrepreneurship, Empowerment and Engagement.
In a presentation about "Engaging Millennial Members on Boards, Friends Groups and Foundations," Lina Bertinelli of the Enoch Pratt Free Library and Tess Wilson of the National Network of Libraries of Medicine shared findings from their research and additional resources to increase engagement with people aged 18-29, who are heavy users of libraries, but underrepresented on library boards.
In a conversation regarding social problems and innovations, Mariana Chilton of Drexel University's Dornsife School of Public Health and Joanna Visser Adjoian of Philadelphia's Youth Sentencing & Reentry Project stressed the importance of trauma-informed practice and training for library staff.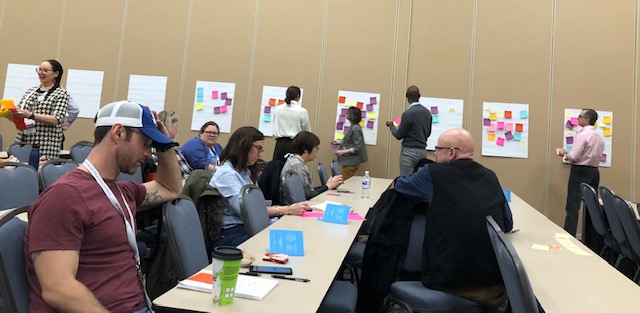 In a workshop about Framing the Design of Future Libraries, Gensler architects asked attendees what they envisioned. I worked with a group focused on the social aspects of library spaces, which distilled dozens of sticky notes down to this statement: "We see accessible, welcoming, flexible and comfortable indoor and outdoor multi-use group and meeting space that connects diverse groups and builds community."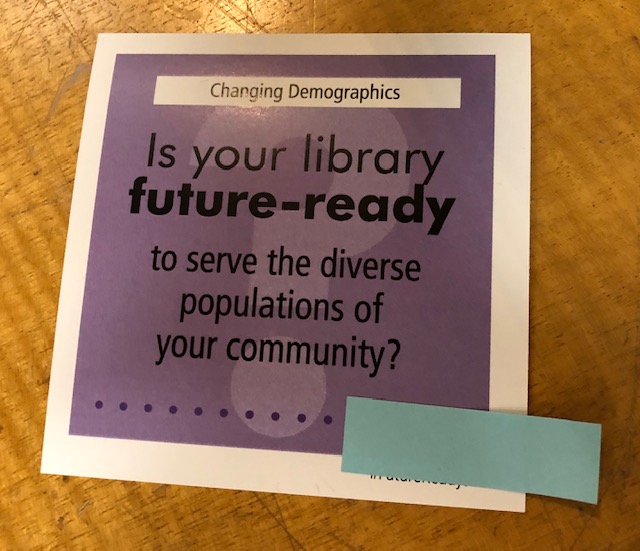 Seattle Public Library Executive Director Marcellus Turner shared SPL's efforts to prepare for the future by exploring 9 disruptors:

Future of Work & Education
Changing Demographics
Financial Sustainability
Corporate Influence & Consumer Expectations
Climate Change
Growing Inequality & Inequity
Urbanization & Density
Institutional Trust, Privacy & Big Data
Attendees packed the ballroom for the 2020 Youth Media Awards on Sunday morning, where the ALA announced the top books, video and audio books for children and young adults, including the Caldecott, Coretta Scott King and Newbery awards. There was so much positive energy in the room. In a tweet, school librarian Carrie Shaurette (@LibrarianLove) said "going to bed before the Youth Media Awards feels kind of like the night before Christmas."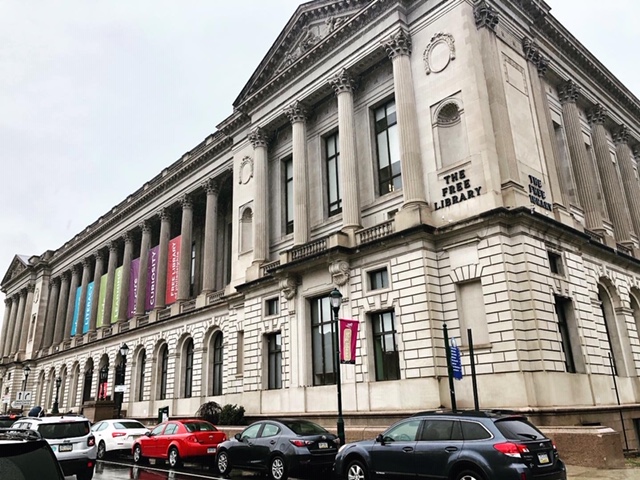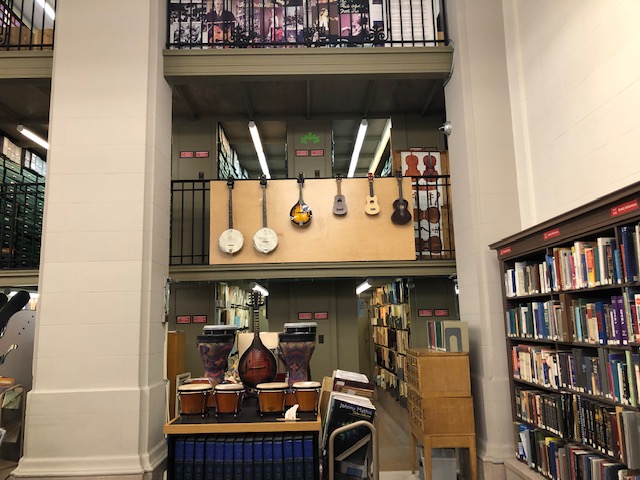 In the closing session, Chanel Miller, author of Know My Name, shared hand-drawn illustrations that highlighted the library's role as a sanctuary and the agency that comes with a library card.
The ALA offers additional Midwinter 2020 Highlights on its website. There were so many sessions to choose from that each attendee's experience was unique.
I'm hoping to attend the ALA Annual meeting on June 25-30, 2020 in Chicago. If you will also be there, please reach out!
All photos by Lauren Zollinger unless otherwise noted.