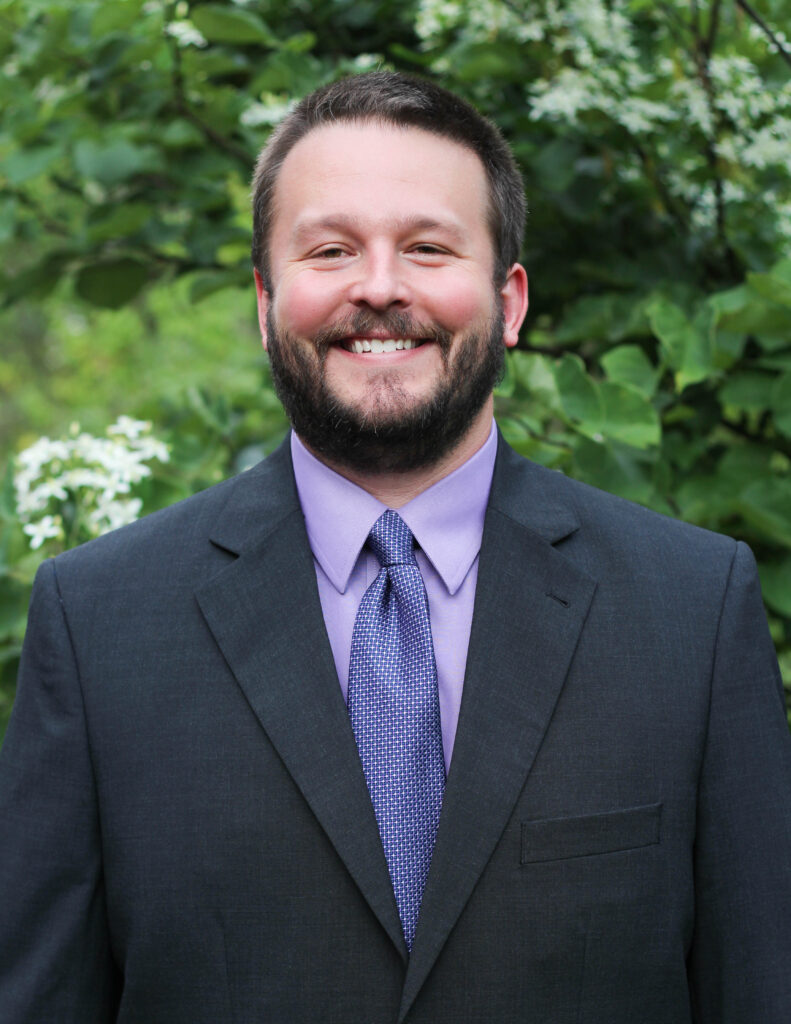 iSchool Graduation Date
2013
Professional Organizations/Affiliations
Ohio Library Council, Louisville Area Chamber of Commerce Board of Trustees, Louisville Rotary, Louisville-Nimishillen Township Historical Society Board of Trustees, Louisville 20/20 Vision
Current responsibilities/How are you using your information skills?
I am the Library Director for the Louisville Public Library. If you are interested in becoming a Library Director, I would highly recommend taking a class in Public Library Management. I remember being given a budget in my management class and told to make cuts and fix the budget. That experience was incredibly applicable during our recent economic downturn due to COVID-19.
What is the best professional advice you can give?
Build a network and make relationships. It's important for librarians to network with other librarians and even more important to build relationships with other professionals in your community. Don't be afraid to get out of the library!
How do you encourage innovative ideas?
Don't hesitate to try new ideas, even if they are not your own ideas. It's okay to fail.
Do you have a mentor? How have they influenced you?
I have been blessed with two great mentors – Babette Wofter and Eric Taggart. I learned so much from Babette, that I always tell people anything you see me doing, it's because I saw Babette doing it first. As a new Director, Eric took me under his wing and is always a helping hand and good friend.
What do you wish you had done earlier or more often?
So, I have basically only worked in libraries. I started working in libraries as an undergraduate and I've never left. I would recommend trying to work every desk and every station at each library where you work. You will never regret the extra experience.
How and where do you find inspiration?
I'm a through and through extrovert. I find inspiration in my family, friends, employees and colleagues. I love sitting in a meeting and figuring things out as a group. And, yes, COVID has made this much harder.
To what values are you committed?
Fairness, integrity and trust.
How do you balance your work and home life?
I'd love to be able to tell you that when I'm home I'm just dad, husband, friend, etc. and when I'm at work I'm a librarian, co-worker, etc., but that would be a lie. True to my millenialism, it's all one big flexible jumble and I'm okay with it. It's okay to leave early with a sick kid, but it's also okay to take a work call on an evening boat ride.
What are some challenges that today's information professionals will face? And tomorrow's?
As always right now, COVID seems top of mind. In the immediate future, we will have to constantly balance community need and want with safety. Tomorrow's information professionals will have to adjust to a post-pandemic world. I think there will be an incredible need for everyone to be together again. How does the library fill that need and fill the need safely?
How can the library remain important to the community?
Serve on committees, attend events, and talk about the library with everyone you meet. People often think that the library is outdated, so it's up to us to get out there and tell them all of the awesome things happening at the library! No amount of social media marketing can do this.
What websites, apps, podcasts, or other resources would you recommend to explore?
Well, if you live in or around Stark County, Ohio, I would tell you to tune into the "What's Up Stark" podcast. Admittedly, it's self-promotion, but this a podcast collaboration with two library employees (I'm one of them) where we interview and get to know the movers and shakers in our community and discuss exciting things that are happening.

Otherwise, I would recommend anything local – podcasts, newspapers, radio stations, etc. It's really important that the library knows what is going on in the community, because we talk to so many community members each day!
What is a book you like that you have to defend liking and what is a book you dislike that you have to defend disliking?
I'm a Star Wars junkie, so I've read through almost all of the new canon. I'm super excited for the High Republic novels and I'm usually defending this interest.

So, I typically don't keep reading, if I don't like the book, but I read the Southern Reach Trilogy. I really liked Book 1 – "Annihilation," but I really did not enjoy books 2 and 3.
---
Special thanks to the Kent State University iSchool Alumni Network for coordinating these profiles. Learn more about the Alumni Network on their Facebook page and group. Students are welcome to join and participate.