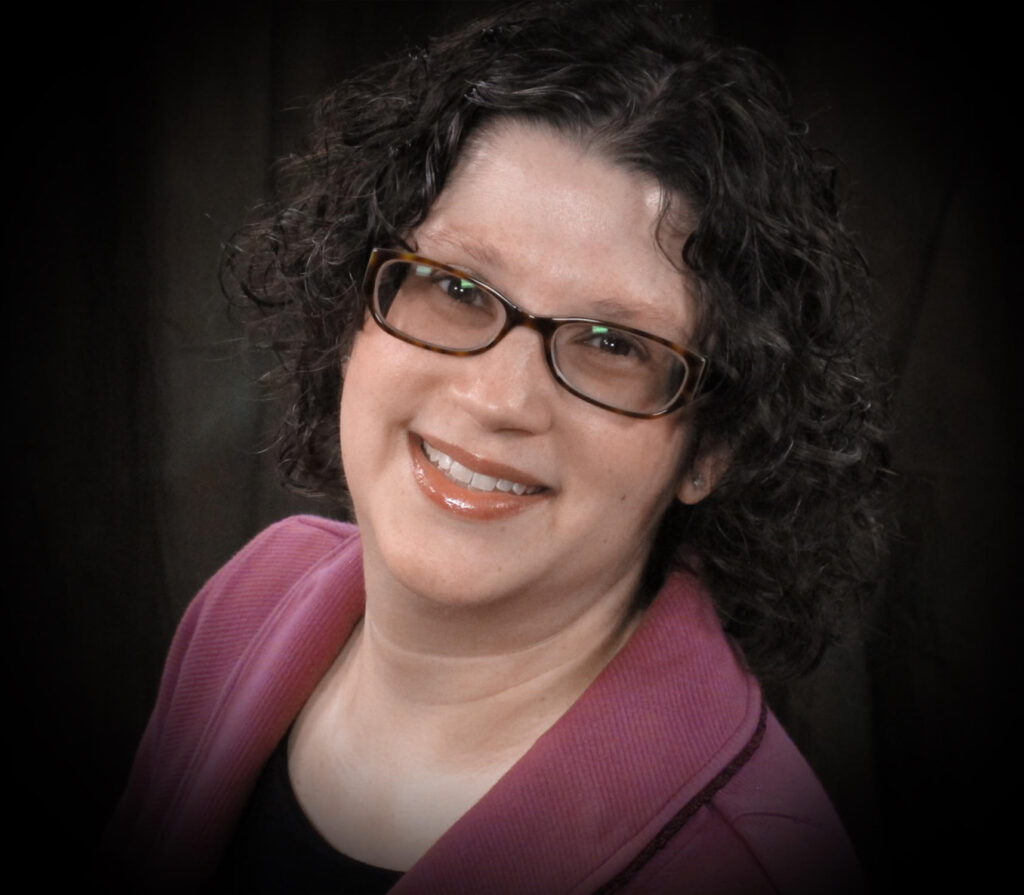 iSchool Graduation Date
2003
Professional Organizations/Affiliations
• American Library Association
• Association for Library Service to Children
• Currently serving on the 2021 Randolph Caldecott Committee
Current responsibilities/How are you using your information skills?
• Collection Development Specialist for Cuyahoga County Public Library in the area of youth selection

• Presenting at the South Central Library System (WI) virtual staff development day in October on the topic of Partnering with Parents for Early Childhood Success

• Adjunct Professor at Kent State University's iSchool. Taught the Selection and Acquisitions class in Spring semester 2020

• Published a professional development book, Partnering with Parents: Boosting Literacy for All Ages through ABC-CLIO.
What is the best professional advice you can give?
Always return emails and voicemail in a timely manner. I shoot for 24-48 hours even if the response is simply that I'm still working on getting an answer or finding a solution. Your co-workers and community partners will really appreciate the courtesy.
How do you encourage innovative ideas?
We've had a lot of retirements over the last few years, so there are many new librarians and support staff working in the branches. It can be a challenge to get to know everyone, but I feel it is important to keep the lines of communication open so branches know they can ask for materials to support their programming idea. For example, when Baby Club was started, the branch staff asked to have reference copies of the board books they would be sharing with families. This was something I could happily do.
Do you have a mentor? How have they influenced you?
I've had several mentors throughout my career. Some have been formal mentors that have helped me make decisions about next steps in my career. These were set-up through my library's mentoring program. Others have been more informal, including managers who were strong and supportive leaders and were examples to me when I was a supervisor. I've also been informally mentored by ALSC members through the various committees I've served on. This has expanded my network and comes in handy when my library is looking for outside advice on new products or services. Specifically, I learned how to work with a board and leadership team when I served on and co-chaired the ALSC Public Awareness Committee and was involved in creating board proposals and the Championing Children's Services toolkit. I've also served as a mentor and learned a lot from my mentees. Their creativity and enthusiasm inspires and energizes me.
What do you wish you had done earlier or more often?
Taking a little time to think before saying yes to an opportunity and knowing it's fine to say no when a project doesn't really interest you or the timing isn't right. If it's meant to be, they'll ask again. If it's a must do for your job, then speak up to your boss and ask for guidance. It is okay to ask for help prioritizing projects when what you're hearing is that everything is top priority. They can't all be #1 and a good boss will help you manage your to-do list so you can get them what they need when they need it. I'm stilling working on this one.

How and where do you find inspiration?
I read a lot and get inspired by books all the time. Listening to authors and illustrators talk about their process brings additional joy to favorites. I also find professional development rewarding. Whether it is attending an ALA or OLC Conference or a webinar, I love to learn from others and then see how I can bring at least one thing back to my library to implement.
To what values are you committed?
As a selector of materials, I'm committed to intellectual freedom and access of information. I work to find and add a wide variety of diverse titles to the collection. I feel it's very important to have books that reflect and expand a child's experiences with the world.
How do you balance your work and home life?
In the past, I have not brought work home much, and tried to limit out of work time spent checking email. Using the out-of-office feature lets people know when they can expect to hear back from you. Since March, I've been working more from home and so I've been pretty strict about turning off my work computer at 5:00 and staying off email in the evenings. I enjoy spending time with my family, reading (the lines are a little blurry on this one), and traveling when I'm not working.
What are some challenges that today's information professionals will face? And tomorrow's?
With the pandemic it has really highlighted the importance of digital access and broadband for all. I think this is an area that library professionals will be working with their communities to expand and improve. There will also be a need to see how it permanently influences libraries. Will people permanently move to ebooks? What will programming look like once large in person groups are safe? Will there still be some author/storytime events online?

I've worked in libraries for 25 years. Services, programs, formats, and technology have changed and shifted to the point where some areas of librarianship are almost unrecognizable to the libraries of my childhood. I'm glad the library is more of a community space rather than a quiet, sacred space. I think being flexible and embracing change are characteristics information professionals will continue to need in the future.
How can the library remain important to the community?
As COVID-19 has shown, libraries are where people go when they need reliable Internet and computer access. They go to libraries for job searching and for help applying for benefits. I gained firsthand knowledge of the challenges of applying for unemployment when my library went on Shared Work Ohio for a couple of months this Spring. Libraries are perfect partners for community organizations like senior centers and schools to support reading and lifelong learning.
What websites, apps, podcasts, or other resources would you recommend to explore?
I like the Mile High Reading blog and Heavy Medal Mock Newbery blog. To keep in the know about what's being published, I subscribe to the Shelf Awareness and Book Pulse e-newsletters.
What is a book you like that you have to defend liking and what is a book you dislike that you have to defend disliking?
I was a huge Babysitters Club fan as a child and a librarian told my mom that she should make me read "better" books. Thankfully, my mom didn't listen. This has made me a champion for kids having access to the materials they like – graphic novels, comic books, cartoon/superhero beginning readers, video games, etc. Caregivers can set limits for their kids, but library staff never should.

I never was able to make it through Twilight by Stephenie Meyer. I tried reading and listening to the first book, but just couldn't get into it. When asked, I say that teens know about the series and they've never really needed me to recommend it. I also read the reviews so that I would have good background knowledge for parent concerns. Twilight was hot right before I left branch life and moved to collection development. With Midnight Sun arriving in August, I purchased many copies to meet the customer demand and in lots of formats.
---
Special thanks to the Kent State University iSchool Alumni Network for coordinating these profiles. Learn more about the Alumni Network on their Facebook page and group. Students are welcome to join and participate.