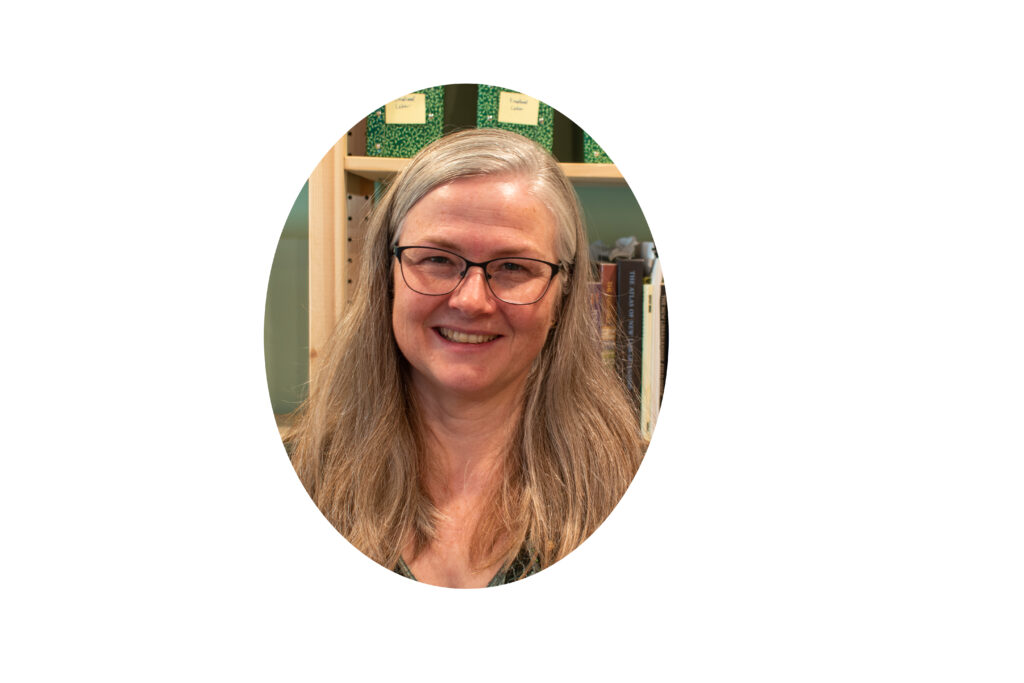 Tell us a little bit about your professional background and areas of focus.
After a 10 year career working mostly in academic libraries in Indiana, Caracas, Venezuela, and Maryland, I returned to school to earn a PhD in LIS from the University of Maryland. My primary area of research looks at how concepts from the field of organizational behavior like emotional labor, emotional intelligence, work engagement, etc. are enacted in the context of libraries. I also do research in information literacy in student populations and in public library settings.
Describe recent projects or research that you've been working on.
One project I'm working on right now is an exploration of how different aspects of cognition may predict information literacy (IL) ability. This is based on theory that suggests students develop deeper epistemic capacity over time, moving from a more simple, dualistic view of knowledge, through several stages, to a worldview that acknowledges multiple truths. Since IL requires an understanding of different kinds of authority of information for different kinds of information needs, I want to explore how students who are in that developmental process can best understand the nuances of ideas within IL.
What is your favorite part of teaching?
I really enjoy teaching in seminar style where we read up on a topic and then discuss it together in real time. I find that kind of interactive, social-constructed understanding really energizing and I always take away new information from the conversation.
How have your professional experiences influenced your teaching?
I sometimes make the joke that my pet peeves from my library work experience became my dissertation topic. It's not exactly true, but I was definitely drawn to my research area based on my observations from work experience. Management is hard work and fortunately, the field of organizational behavior offers us lots of theory and empirical research to help us understand workplace phenomena. I think it's important to bring that theory together with real life experiences to help organizations function in positive, affirming ways.
What issues related to information interest you most?
Information literacy is one of my main research areas. I'm really interested in helping folks understand and use information most effectively, whether that is for a school assignment, a work query, or a hobby interest. But one of my first jobs was as a sound recordings cataloger, so I also hold a soft spot for high quality metadata. I've spent a ridiculous amount of time cataloging my personal music collection. And it's still not perfect yet. 🙂
Are there any websites, apps, podcasts or other resources you'd recommend students explore?
I pick up a lot of current information about the LIS field from library Twitter. Librarians are incredibly generous with their willingness to share experiences and help out others. I see folks make meaningful connections via Twitter all the time. I also recommend students explore joining professional associations at the local, state or national level. There are many ways, large and small, to get involved in the field through volunteering, attending conferences or webinars, or through social events.
How do you like to spend time outside of work?
I go to a lot of classical music concerts and sing in the Columbus Symphony Chorus. I'm also a huge fan of the Columbus Crew soccer team. From April to July you'll find me most weekends digging in my flower beds and vegetable garden.
Do you have any advice for students?
I always encourage students to engage as mindfully and meaningfully as possible with course materials and try not to stress about deadlines, grades, etc. I know it sounds easy to say, but I think freeing yourself to be curious and explore new ideas, or even verify and confirm things you were pretty sure you already knew, is the real value of being in school. That's where the learning occurs.