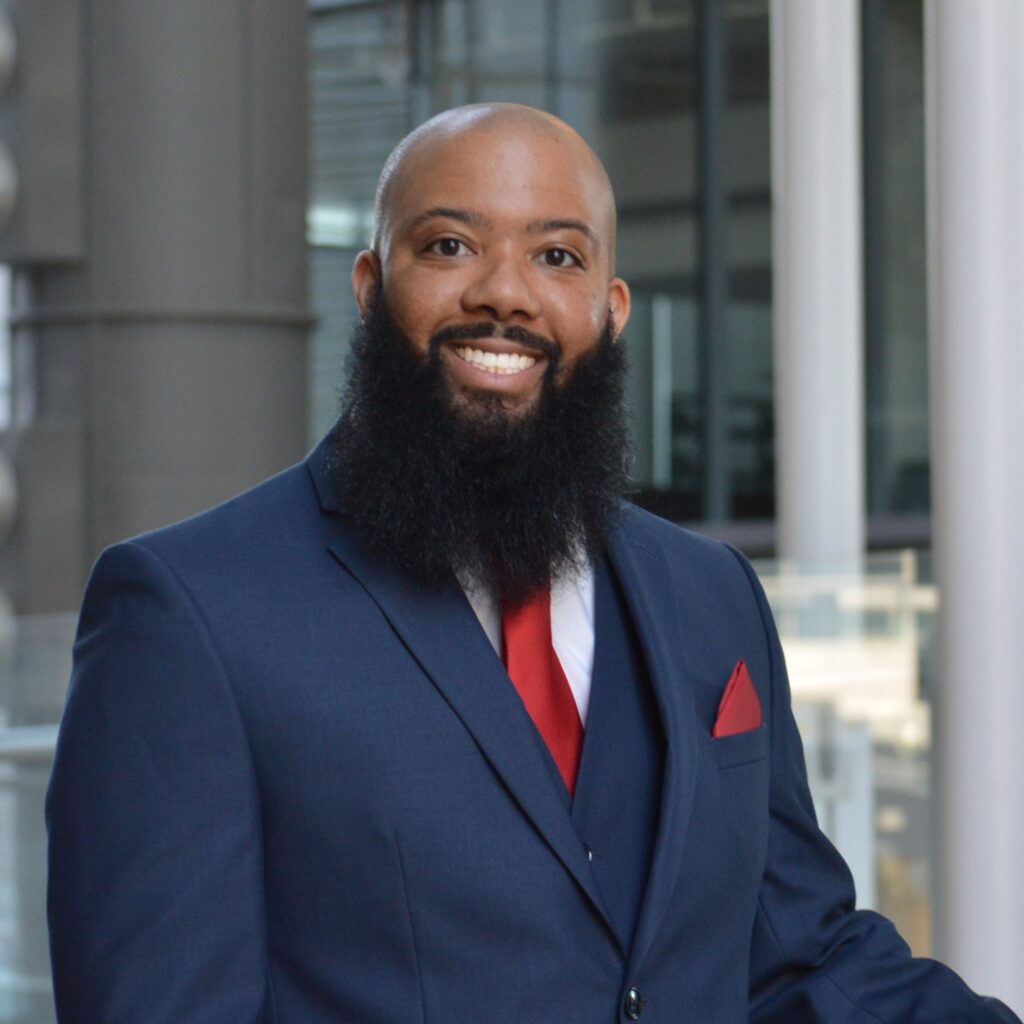 iSchool Graduation Date
2013
Professional Organizations/Affiliations
Medical Library Association (MLA), African American Medical Library Alliance (AAMLA)
Current responsibilities/How are you using your information skills?
I serve as the Health Informationist for the University of Cincinnati's Donald C. Harrison Health Sciences Library. In my role, I assist clinical care staff with grant writing, literature searching, systematic reviews and outcomes-based projects. I also provide library instruction on clinical data capture tools, library databases and citation management software. The Health Informationist role is filled with dynamic challenges and there is a constant need to gain new technical skills. My job responsibilities recently expanded. I was appointed to UC Libraries' Research & Data Services Unit (R&DS). In this unit, I work with a committed team to plan events that teach the UC research community about data science. The two events that I frequently assist with are the Data and Computational Science Series (DCSS) and Data Day. Both events feature innovative workshops, panel discussions and lectures given by distinguished speakers. The events cover topics such as high-performance computing, cloud computing, data visualization, artificial intelligence, and machine learning. R&DS also teaches skill-building workshops on Python, R, and GIS software. It also provides individual consultations with researchers and their teams. In the consultations, R&DS team members develop data management plans and help researchers deposit their data into institutional repositories.
What is the best professional advice you can give?
I have three pieces of professional advice. One, I would encourage everyone to ask questions. Asking questions allows you to learn and grow as a professional. Seeking clarification gives you a deeper understanding of why your library functions in a specific way or why a policy or protocol is in place. Two, I would encourage you to step out of your comfort zone and take calculated risks. For example, you may attend a conference that is slightly 'out of scope' for your job or decide to push yourself to take on a leadership role at your library. Three, I would encourage information professionals to collaborate with researchers outside of their field. I have been fortunate enough to do this during my career. In 2017, my library was awarded a National Institutes of Health (NIH) / National Library of Medicine (NLM) Informationist Supplement Grant. This grant program encourages NIH-funded researchers to add librarians to their research teams. In my case, the research team was studying manganese exposure in Appalachian communities. Three librarians were added to the team to update the study's website with consumer health information. We also created data visualizations to illustrate the team's research findings. Finally, we helped the research team deposit data into the UC institutional repository. This interdisciplinary experience helped me grow as an information professional.
How do you encourage innovative ideas?
I encourage innovative ideas by listening more than I speak. Whether it is in a meeting or simply while I am in the public areas of my library, my ears are always open. I believe that I can learn something from everyone I meet. I am a lifelong learner and I look at each person I interact with as my teacher. In academia we oftentimes overlook life experience and assign value based on the number of degrees attained, the number of publications written, and the number of awards accumulated. However, innovation cannot thrive in an environment where success has such as narrow definition. Everyone has a story to tell. Everyone brings life experience to the table and adds value to the conversation.
Do you have a mentor? How have they influenced you?
Yes, I am a strong believer in mentors. I have mentors that work in medical libraries, government libraries, and in higher education. I would recommend that everybody has a mentoring team that they go to for support and guidance. You may include someone who serves as a life coach/ personal advisor on your mentoring team. You may have a mentor that is a midcareer librarian and another mentor that is in a senior level management role. Overall, your mentoring team's roster is totally up to you. However, I would recommend including diversity on your team. Including people of different genders, ages, and ethnic backgrounds broadens the perspective of your mentoring team. Finally, I would also encourage you to mentor someone else. Even someone fresh out of library school has a story to tell and knowledge to share. All it takes to serve as a mentor is a willingness to give your time, an ability to listen, and an open mind.
To what values are you committed?
I am committed to the values of equity, inclusion, and cultural competency. I believe in approaching every situation with a growth mindset. I believe we can learn from our mistakes and use them to learn and grow as professionals and as people.
How do you balance your work and home life?
I balance work and home life by finding hobbies that I enjoy. I have started embracing health and fitness. I work out for one hour per day. I turn my cell phone and email off and consider this to be my 'me time.' Workouts include lifting weights at the gym or just going for a walk in my neighborhood. I find it refreshing to be alone with my thoughts. I generate my best ideas during my workouts.
What are some challenges that today's information professionals will face? And tomorrow's?
Information professionals of today and tomorrow face several challenges. The first challenge is visibility. Librarians are very good at doing behind the scenes work. They conduct literature searches for faculty. They manage citations for research teams. They catalog and index resources, etc. These tasks are vitally important to institutions' academic missions, but the decision-makers and higher-ups do not see them. Librarians must step into the forefront and show that they add value to their institutions. They will need to move from introverts to extroverts and become their own cheerleaders. They can do this by advocating for co-authorship on articles and grant applications. They can join high-profile committees at their universities. Librarians can also find ways to lead initiatives and serve as project managers. Second, librarians will need to learn technical skills at a rapid pace. Professional development funds are few and far between in most libraries, so learning new skills in traditional ways may not be possible. Librarians must explore creative ways to gain skills. They may choose to attend free local training events, take Coursera classes, or watch training videos on YouTube or LinkedIn Learning.
How can the library remain important to the community?
Libraries can remain important to the community by embracing the concept of outreach. I work in a health sciences library that does a lot of consumer health outreach. Our outreach team distributes consumer health information at local health fairs. We staff health information tables at local nursing homes and at public libraries. We even give presentations to K-12 students. We have also expanded our outreach efforts to increase regional impact. In the summer of 2019, my library teamed up with the National Library of Medicine (NLM) and National Institutes of Health (NIH) to bring the All of Us Research Program to the UC campus and to the Cincinnati community. All of Us sent their mobile exhibit called the 'Journey' to visit us for two days. As a result of this visit, we taught 120 community members about precision medicine. In 2018, my library received Network of the National Library of Medicine (NNLM) funding to install health information kiosks and blood pressure kiosks in a community housing development and in a branch of the public library. We also used the funding to create a consumer health website and to coordinate healthy cooking demonstrations for the community. In conclusion, libraries must do outreach to remain relevant and visible in their communities.
---
Special thanks to the Kent State University iSchool Alumni Network for coordinating these profiles. Learn more about the Alumni Network on their Facebook page and group. Students are welcome to join and participate.