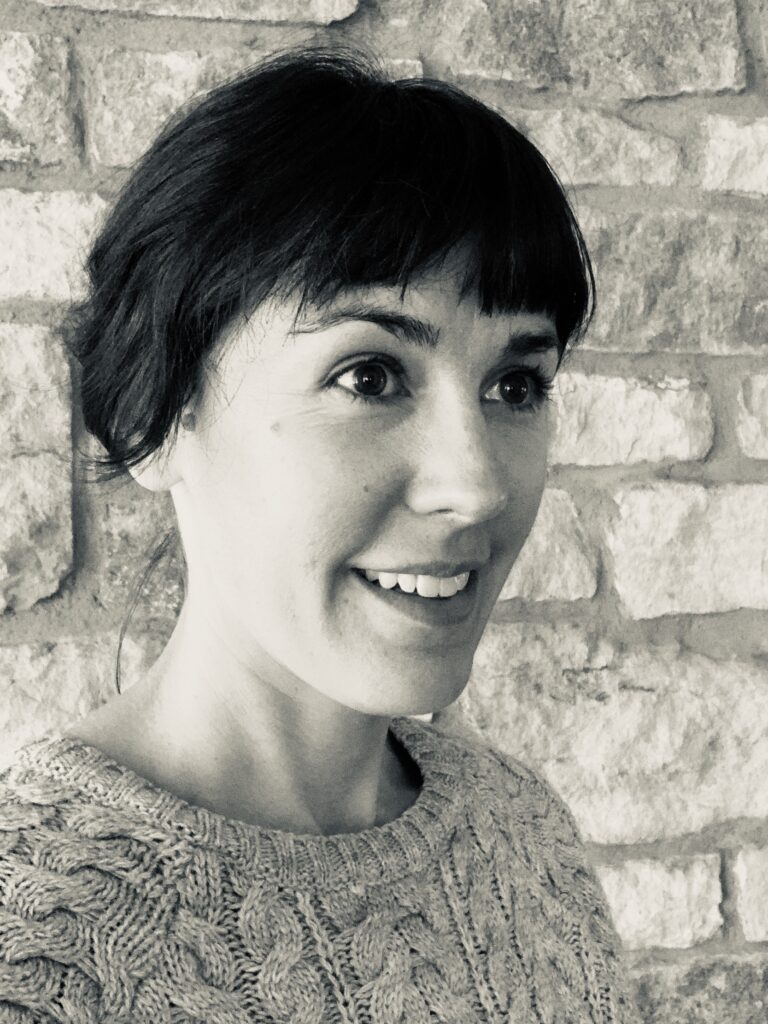 Can you tell us a little about the grant you recently did a successful application for as part of your MLIS coursework?
The course work for the Preservation and Conservation of Heritage Materials required us to find an institution that was willing/needed a preservation assessment done on a collection—a preservation assessment involves examining and reporting on the preservation conditions of the organization, facility, and collection and supplying recommendations based on that examination. The follow up to this was to complete an NEH (National Endowment for the Humanities) Preservation Grant application. The nature of this grant meant needing to find a smaller institution to work with.
After a few failed queries, a colleague at the State Archives of Ohio (where I volunteered) directed me to the Ohio Local History Alliance, which is a member network of usually smaller local history institutions—historical societies, museums, etc. In scanning through member list, I was immediately struck by Indian Lake Area Historical Society (ILAHS). Indian Lake has a special place in my heart because it was one of the places we often vacationed as a family when I was growing up. Time spent on (or in) the lake with my brother, sister, and cousins are happy memories for me.
I discovered when reviewing the society's website that they had just opened a small museum to display some of their artifacts and historical materials, which was open on the weekends during the summer (this was 2019 summer semester). So, I called society's director, John Coleman, and right off the bat he was super enthusiastic about the idea of a preservation assessment and possible grant. Because they were just now bringing in all of these collections—photographs, postcards, memorabilia, newspapers—that had previously been stored in various locations, into a centralized space, it was a great time for someone to get in there and tell them what they were dealing with and what should be done from a preservation perspective.
The ILAHS is an all-volunteer run organization, and even though several of the board members had attended meetings and workshops dealing with preservation issues, they were very happy to have someone receiving college-level instruction take a look at what they had.
The collection on which I performed the preservation assessment was their postcard collection, but really all of their collections were in the same sort of preservation need. They had not yet acquired archival-quality housing or enclosures for the materials and were uncertain about what types of materials they needed. The museum, which they had just opened and relocated the resources to, was viewed by the society as a temporary location (they were offered use of the space for free) as a way to build up some recognition for the society and better share their collections with the community until such time as they could afford to find a more permanent home for them. As such, the location was not ideal from a preservation standpoint. They were also in need to additional shelving on which to store all of their collections and were uncertain about what was best.
I had a great experience working with several of the board members, all of whom were very excited to start doing something with the collections. Right about the time that I was getting ready to move onto the grant portion of the project, I became aware of the Ohio History Fund Grant, which had an application deadline in the early fall. I thought that this grant might be a better fit for my group than the NEH grant and they were aware of it and open to applying for it. They had never completed a grant application before and were a bit intimidated by the process (AS WAS I!!), but with the guidance of my professor, Rebecca Elder, we ended up with what we considered a small but good grant request. The grant required that we match at least 40% of the total project amount, but because ILAHS is an all-volunteer organization, most of our matching funds were in the form of personnel time.
They announced the winners of the grant (there were a total of 8 recipients) at a Statehood Day Ceremony on Feb, 26 2019, and John let me know that they had won!
The grant awarded was $2,849 and covers the purchase of preservation materials—housings, enclosures, UV protective covers for the lights, UV film for the windows, and shelving.
What do you plan to do with this grant in the future?
The money for the grant came in in May, and originally the plan was that I would contribute my expertise this past summer in helping the Indian Lake Area Historical Society order the preservation materials they needed. Unfortunately, COVID derailed that plan, as it has done with so much else recently. Currently, ILAHS is still shut down, but when it is safe to do so, we will more forward, so they can begin rehousing the collections and providing a more preservation-friendly environment for them, so they'll be around for a long time to come.
Why is this type of work important to you?
This type of work is important to me on various fronts. As someone who just loves history, getting a chance to be on the front line helping to make sure that the tangible elements of that history survive is very powerful. Collections like photographs, newspapers, postcards, and paper ephemera are especially fragile and vulnerable to the ravages of time if they are not kept in ideal conditions. Additionally, so much of this vulnerable historical material is kept by organizations like the Indian Lake Area Historical Society, small organizations in small communities that don't have much in the way of funds to support the often expensive preservation efforts.
How has the Preservation and Conservation of Heritage Materials course helped you become a better student? Have any other course made an impact on you?
I'm not looking to become a better student. I have been a good student for a loooong time. I got my undergraduate in Art History with a minor in History from Ohio University in 2001, I got a Master's in Professional Writing from Towson University in Maryland in 2004, and now, here I am again…a student. I love learning and I love expanding my professional horizons. After receiving my Professional Writing degree, I worked for a number of years in the publishing industry and am still currently doing freelance editing work for the publishing company I worked for out in Maryland.
What the Preservation and Conservation of Heritage Materials course helped me do is get some real hands-on experience with archival type work. I loved that it got me out there helping people do something that actually needed to be done.
I have enjoyed most of my courses at Kent State, but the other one that I think had a big impact on me was the Cultural Heritage Informatics course that I took this past fall (2019). Like the Preservation and Conservation course, the Informatics course had a special project that you worked on for the duration, which really makes it more personal and tailored to the students' interests. For that course I built a website (https://mcalho10.wixsite.com/union-station-arch) around my chosen cultural heritage object—the Union Station Arch in Columbus—and implemented various informatics techniques that allow the users to learn more about and really experience this object.
What drew you to Kent State and the iSchool
I am a 41-year-old mother of 3, whose youngest daughter is still in preschool. I started this program when she was just 5 months old. I not only am their primary childcare provider, but I also still do freelance work when it comes in. Nothing but an iSchool would work for me at this stage in my life. The flexibility is great.
Kent State is also the only University in the state that offers an MLIS degree, and their program has a great reputation and doesn't just cover library science—since I'm primarily interested in archival studies and digital preservation. My professors have been excellent, and I feel like I am not only learning a lot, but that the coursework is very up to date with the state of the information fields today. I have been very happy with my choice (Although I do feel a little bit bad that I have never actually visited campus!!!!)
Do you have future plans, upon receiving your degree? What would your dream job be?
I'm currently enrolled in the final course that I need to graduate—Metadata Architecture and Implementation, and then all that remains is a practicum. I had hoped to fulfil that requirement this past summer with an internship at OCLC, but once again, COVID reared its ugly head. I'm working closely with my advisor and some professors to try and navigate those waters, but still plan to graduate this coming spring or summer. I'm also just working on the final edits to an article that will hopefully be published in the American Archivist about strategies used in working with privacy-sensitive digital collections. My dream job would be working with the digital side of the field, and metadata is a strong interest of mine.