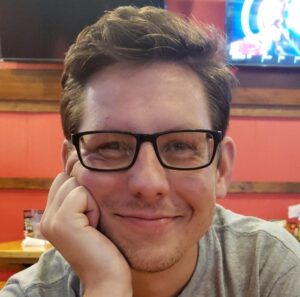 What degree are you pursuing at the KSU iSchool?
Masters of Library and Information Science
Tell us a little bit about your academic and/or professional background and area of focus.
I have a Bachelor's and Master's in social sciences along with five years of public library experience, fifteen years of customer service experience, and eight years of non-profit organization experience. My focus has been on reference and adult services but I have taken other classes in different areas.
You're interning with Ohio Outdoor Sculpture. What's that like? How did you get this internship opportunity?
I am at the tail end of my internship which I found through an email from my advisor, Belinda Boon. It was through The Sculpture Center's online database of Ohio Outdoor Sculpture. For this internship, I traveled over six different counties in Ohio in search of entries for the database. I would take pictures of them, research their history, and then add the item to the database with as much of the metadata as I could find. The research was a large part of the project along with creating the rules and procedures for the metadata elements. The 150 hours have been flying by.

There are five other interns and communicating through Slack and email; we discuss all matters of sculptures and the many facets of them. The travel has also been a great experience. You get to see many parts of rural Ohio one wouldn't normally travel.
Are there any websites, apps, podcasts or other resources you'd recommend other students explore?
Your local library or college library website first. Their resources can be invaluable. Next comes everything else. Whatever interests you. Follow those interests. I subscribe to Game Informer and Library Trends, both physical. Do not forget about the physical resources.
How do you like to spend time outside of work?
Video games, hiking, kayaking, reading, writing, running, traveling, and most importantly petting all the creatures that will let me.
Do you have any other advice for other students?
Work will never offer you a mental health day and school will always have due dates. They look out for themselves, so you need to look after yourself.