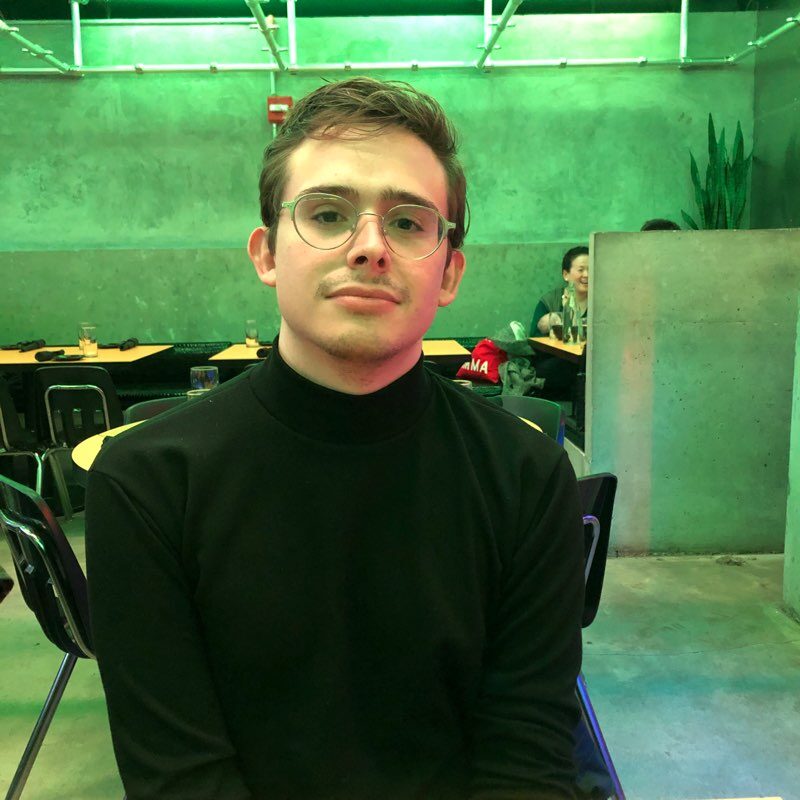 iSchool Graduation Date
2017
Current responsibilities/How are you using your information skills?
I currently work as a Development Associate at The Cooper Union for the Advancement of Science and Art, a college in the East Village neighborhood of New York City. My team works with grants and sponsored research projects, so a lot of our work is writing proposals and reports, stewarding current donors, and cultivating new partnerships. My information skills play an important role in prospect research, which entails using research databases and search engines to seek potential donors who align with our institution's mission and outreach initiatives. I was first introduced to prospect research while completing my MLIS practicum requirement as a research and development intern at the Centers for Families and Children, a non-profit in Cleveland, OH.

Before entering the development field, I worked in public libraries for seven years. I had worked as a page, a circulation assistant, and a library associate before I was promoted to Adult Learning Information Services Librarian at Twinsburg Public Library in Twinsburg, OH upon receiving my MLIS degree. My work at this job, including collecting statistics and community feedback, writing summaries for grant proposals, managing a budget for purchasing materials, and running an outreach service for homebound residents provided important project management skills necessary to succeed at my current position.
What is the best professional advice you can give?
There are always opportunities to transfer your skills and develop professionally in order to find a job you love. My career path thus far has not always been linear – but I picked up new responsibilities along the way while staying mindful of how my acquired skills can guide me toward new job prospects. I think this mentality can be especially empowering for Library and Information Science students – there are many ways to utilize your education and experience to enter careers that may not fall under the traditional library umbrella.
How do you encourage innovative ideas?
I am relatively new to the development field, but one thing that is consistent with this profession and the Library and Information Science field is that innovation is not only encouraged – it is necessary. In order to meet the needs of our most vulnerable community members and enact positive change in our world, we need to accept that the work we have done in the past is not always enough. Our society is at a paradigm shift, and it's more important now than ever to use the wealth of information available to discuss the critical issues of our time. As I develop professionally, I hope to be more proactive in utilizing my creativity and love for information to share insights with my colleagues, friends, and family.
Do you have a mentor? How have they influenced you?
I have had many mentors throughout my career. Some have worked as direct supervisors, and others have been professionals that I have formed close working relationships with. The one thing they have all had in common is that they are encouraging and compassionate. Not only have they trained me to be resourceful and independent in my work, but helped me understand the scope and importance of what we do. I am so thankful for my mentors, especially those at Twinsburg Public Library, who motivated and supported me as I pursued my MLIS degree at Kent State.
What do you wish you had done earlier or more often?
One thing I picked up on while obtaining my MLIS degree is the importance of being open-minded about where your degree can take you. When I pursued my bachelor's degree in writing at Ithaca College, my goal was to simply be a "writer." When I began my Library Science degree, I wanted to be a "librarian." However, I realized it wasn't serving me to passively obtain credits in order to meet the degree's requirements. I took MLIS courses that expanded my technological skills, took electives in economics, marketing, and knowledge management, and chose to complete my practicum outside of a traditional library setting so I could finish graduate school with multiple options to use my skills. I highly recommend all young students to be proactive in exploring every opportunity the field has to offer before setting your sights on one career.
How and where do you find inspiration?
I have and currently work with outstanding colleagues – they do not only achieve their team and individual goals, but always look for innovative ways to make the work we do more effective and meaningful. The Development and Alumni Affairs Team at The Cooper Union, as well as the school's students and faculty, inspire me with their forward-thinking ideas and practices. I am also inspired by our leaders, activists, and library workers who advocate for their communities, even during this global pandemic.
To what values are you committed?
Compassion, openness, reliability, positivity, and inclusivity.
How do you balance your work and home life?
It is very important for me professionally and mentally to fully unplug when I am not working. Though I may not be physically in my office or checking emails after work hours, I have to make a special effort to stay present and relax. I often do this by making plans with friends after work and setting time aside to explore my hobbies and interests.
What are some challenges that today's information professionals will face? And tomorrow's?
Information professionals are multi-faceted and work in diverse settings, including public, academic, and special libraries. However, no matter where they work, they are called to develop professionally and learn new skills to "keep up" in the technological age. Our education is ongoing, and though it is challenging, it is critical to maintain our level of expertise in order to lead our fields.
How can the library remain important to the community?
In my opinion, libraries are more important than ever, especially in this time when technological and educational accessibility play a critical role in our survival. However, library employees, administrators, major donors, community partners, and the government often have a different perception of what the library's primary role is from their vantage points. It is important for them to put traditional beliefs and differences aside to fully understand what their communities need. I believe transparency between interested parties and increased level of engagement with library patrons will be key to their importance in the future.
What websites, apps, podcasts, or other resources would you recommend exploring?
I recently finished The Library Book by Susan Orlean, which provided an in-depth history of the Los Angeles Public Library. Orlean's narrative about its importance to Los Angeles' diverse community really resonated with my experience as a librarian. This profound (and fun) read truly captures the significance of libraries and the magic they bring to people's lives.
What is a book you like that you have to defend liking and what is a book you dislike that you have to defend disliking?
I have never been very interested in popular fantasy novels or series such as Hunger Games or Lord of the Rings. I like to read authors that really examine the human condition, even from its darkest angles. One that stands out in my mind is Hanya Yanagihara, who wrote A Little Life – my favorite book of the past few years. I was moved by this incredible novel, but would hesitate recommending it to friends and family due to its difficult subject matter.
---
Special thanks to the Kent State University iSchool Alumni Network for coordinating these profiles. Learn more about the Alumni Network on their Facebook page and group. Students are welcome to join and participate.