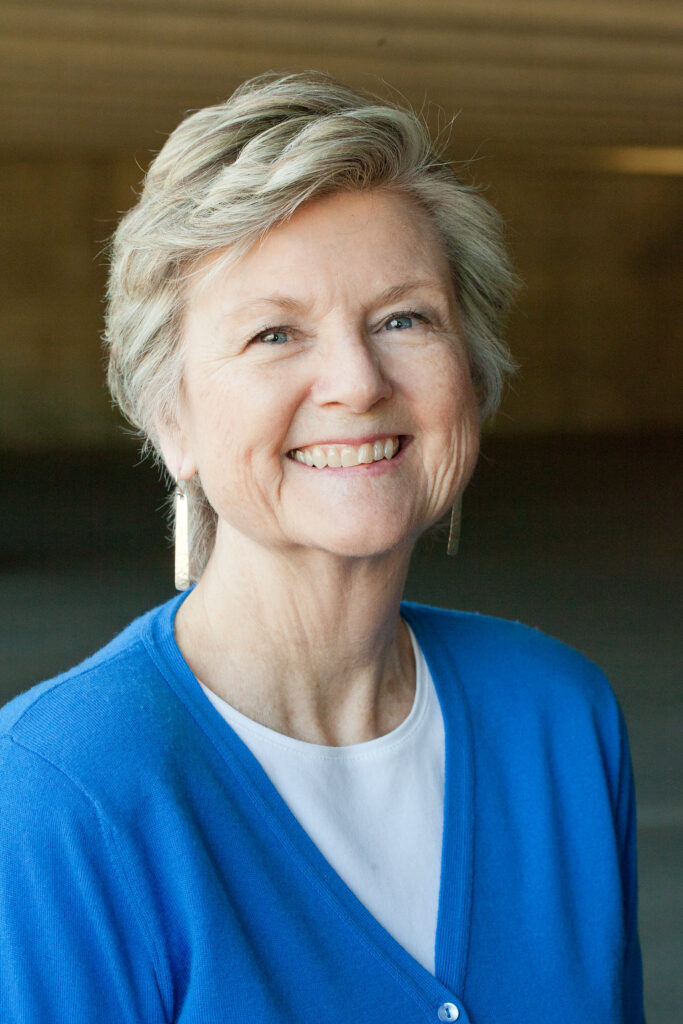 Tell us a little bit about your professional background and areas of focus.
Okay, I'm going to take a bit of a shortcut here and do what we tell our students never to do, i.e., self-plagiarize! But this is a good description of my background and areas of focus from my DorityAssociates.com website:

I'm an information professional whose somewhat eclectic career has included research, writing, editing, online content development, and LIS career advising, among other activities. In fact, I love what an adventure my LIS career has been! Since receiving my MLIS in the '80s, I've used my LIS skills to:

• conceptualize and create the first virtual academic library, working with a team of amazing academic librarians and LIS subject specialists

• create an information center literally "from the ground up" for a major industry association

• license and/or create the content for the first website devoted to helping people with disabilities live their fullest lives

• work with recognized thought leaders in the positive psychology field to create content for the first website devoted to mental health and well-being resources

• create and teach the first course on alternative LIS careers

I love my career today, but I can easily remember many moments when, despite my MLIS and my diverse set of skills, I was unsure of what professional path to pursue or next step to take. That's why my most rewarding work has been the opportunities I've had as an LIS careers expert to help individual students, alumni, new professionals, mid-career practitioners, and others achieve their best LIS careers.

As a part of that commitment, I've written over 400 articles and two books on information careers, including LIS Career Sourcebook (Libraries Unlimited, 2012) and Rethinking Information Work, 2d ed. (Libraries Unlimited, 2016).

In 2016, I chaired SLA's Students and New Professionals Advisory Council, working with graduate program student groups, their boards, and faculty advisors to help create a high-value, sustainable relationship between these passionate, hard-working volunteers and SLA. In addition, I founded and manage the LinkedIn LIS Career Options group, with over 14,000 members from 80 countries. I continue to be amazed and gratified by members' willingness to share knowledge and insights with each other. In 2017, I was honored to receive SLA's Rose L. Vormelker award (the Rosie) in recognition of my work "actively teaching and/or mentoring students or working professionals."

Over the past twenty years, I've worked with numerous graduate programs and professional associations to help them create outstanding career content, resources, and programs tailored to the needs of their specific constituencies, whether students, alumni, and potential student recruits or existing/new/potential association members. Throughout my career, I've tried to live by this simple commitment:

Be kind, do awesome work, and have fun!
Describe recent projects or research that you've been working on.
I'm currently working on two basic research projects.

The first is assembling a guide to what student/new professional programs, resources, and benefits LIS associations offer to students.

The second is gathering information to create an overview of all of the government job opportunities that exist for those with LIS skills, including types of agencies, level of government (e.g., state, federal, regional, etc.), job responsibilities/requirements, and job titles.
What is your favorite part of teaching?
Connecting with students and their goals and circumstances. Every student is different, and having an opportunity to get to know those differences and to be able to respond supportively (and, hopefully, knowledgeably!) to support them is simply incredibly rewarding. Plus, students are smart and know tons of stuff I don't, so I'm always learning and laughing a lot!
Do you have a favorite teaching moment?
At the beginning of each course, students provide a brief bio or background statement about who they are. I put together a document that captures all those bios, so that when I'm reading a journal entry, discussion post, or assignment, I can put those into the context of who that person is, what they may or may not have experienced yet, what their dreams and goals and assumptions are. So my favorite teaching moment is when I can see and respond to that individual student, rather than just evaluating their work against a deliverable metric.
How have your professional experiences influenced your teaching?
When I graduated with my MLIS, I had no idea what sort of career I should pursue. I was extremely fortunate to be recommended to my first post-grad employer, an LIS publishing company (Libraries Unlimited), by my program's administration. But I never forgot that moment of panic when I realized what I was good at – research and writing – but had no clue how to connect that to a job, let alone a career path. I learned through trial and error to build strong relationships with my colleagues, to seek out new opportunities, to be curious and, most importantly, to aim for being fearless rather than perfect. The end result has been a career that I've loved every day, and, I hope, one where the opportunities I've been given or created have had positive results for those around me.

When possible, I try to share that same approach with my students, especially those who are perfectionists!
What issues related to information interest you most?
• How to create a true community information system, mapping out all the information resources in a given community, and then have the library be the beating heart and connecting hub of that CIS.

• How many ways LIS professionals can deploy their information skills, and how to present this information with the multitude of variables involved so students can easily visualize and understand career path relationships and interconnectedness.

• LIS career pivots – how librarians and other information professionals can create highly adaptable careers that position them to fairly easily pivot and bridge into a new information role should they want or need to do so.
Are there any websites, apps, podcasts or other resources you'd recommend students explore?
I'm a firm believer in reading outside the profession because I think it helps us have a more expansive context within which to consider LIS issues (and possible solutions). So one of the things I've done for years is a monthly "magazine cruise" through all of the magazines at our local independent bookstore (shout out to Tattered Cover!).

I'll check out the Tables of Contents for all of the magazines that are discipline-specific, such as history, art, foreign policy, science, technology, business, politics, etc. What I'm looking for is a trend, statistic, quote, idea, innovation, etc. that can be adapted to thinking about LIS work. For example, I first came across the wonderful discipline of "design thinking" in the Stanford Review, and I've found great ideas in Scientific American and the MIT Technology Review (keep in mind that I was a comparative literature major undergrad, so I occasionally struggle a bit here….)

In terms of e-newsletters, I cruise through things like The Aspen Institute's Five Best Ideas of the Day, The Conversation, Futurity.org, The Scout Report, and the discussion groups for ALA, SLA, and AIIP, all of which I'm a member of.

Currently reading Range: Why Generalists Triumph in a Specialized World by Epstein (Riverhead, 2019), Designing Your Life by Burnett and Evans (Knopf, 2016), and The Creative Habit (Simon & Schuster, 2006) by choreographer Twyla Tharp.
If you had one superpower:
To remember everything I've read! 🙂
How do you like to spend time outside of work?
Playing in Colorado, coming up with cool information projects to pursue, watching baseball (even though the Rockies are pretty awful), attending classical music concerts, practicing on my drums, and bodysurfing when I can get to California.
Do you have any advice for students?
Don't focus on your GPA too much in grad school; instead, explore as much as you can, build as many lasting friendships and relationships as possible, and do as many informational interviews as possible while people are still willing to talk to you (i.e., while you're a student!).

Vet your assumptions about what certain career paths are like, and let yourself change your mind and your direction. Plus, remember that your first job is ONLY your first job, so don't put too much pressure on yourself to have it be the perfect job. It's meant to launch your LIS career, not define it.
What class(es) are you teaching this semester for Kent's iSchool?
60040 Information Institutions and Professions (2 sections!)
Is there anything else you'd like to share?
I've absolutely loved the work I've done with my information skills over the past 30 years, and although I've been laid off 3 times, I've always ended up being asked to take on a new project almost immediately. That's not because I'm particularly brilliant but rather because I know that information is a strategic asset and I've developed the confidence to treat it as such, plus the professional relationships that continually open doors. Also, I've found that my LIS skills are infinitely adaptable….

So basically, I think you're getting the coolest degree anyone can get, and if I had to make the choice between this degree and any other one, I'd choose LIS skills every time.