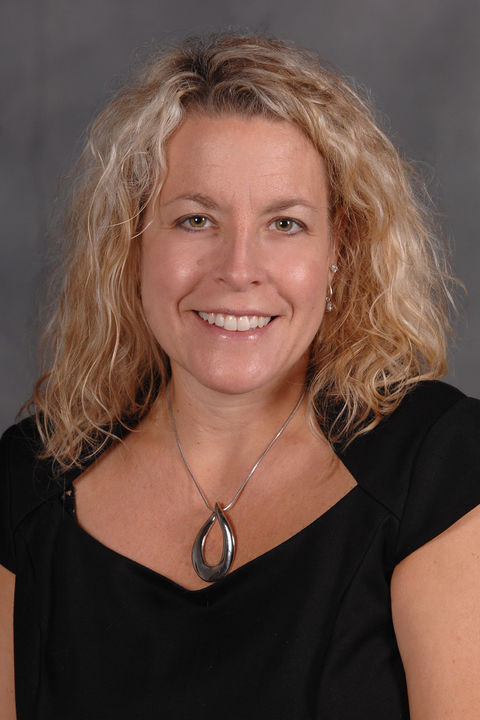 Tell us a little bit about your professional background and areas of focus.
I have been at Kent State since 2001. I was recruited to come to Kent State to be the coordinator of the K-12 school library program. All of my degrees are from Kent State University, I have a background in education and received a Bachelors of Science in Elementary Education in 1990 with licensure in K-8 elementary education, a Masters of Library Science in 1991 with K-12 licensure in school library media and a Doctoral degree in Curriculum and Instruction with an emphasis on instructional technology in 2003. I began my career as a school librarian in Cleveland City Schools and went on to be a middle school librarian, high school librarian, technology coordinator and entered K-12 administration as an Assistant Curriculum Director, Director of Technology and Library Media Services in two other local school districts before coming to Kent State.
Describe recent projects or research that you've been working on.
My research has centered on trauma-informed service in libraries and how libraries are responding to the opiate crisis and the ethic of care. I have been conducting many presentations on aspects of providing trauma-informed service and how libraries can help build resilience in their communities.
What is your favorite part of teaching?
My favorite part of teaching is getting to know the students.
Do you have a favorite teaching moment?
My favorite teaching moments are when students respond in journals and share how they are applying course content to their personal and professional lives.
How have your professional experiences influenced your teaching?
I incorporate many ideas for the application of best practices in the field because I have much engagement with professionals in my field and real-world experience in regard to the concepts I am teaching.
What issues related to information interest you most?
How information changes lives and how information professionals can be mediators and connectors of information and individuals.
Are there any websites, apps, podcasts or other resources you'd recommend students explore?
GoodColleges: 21 Study Tips for Online Classes Success
Northeastern University: 7 tips for Networking in an Online Degree Program
Communication Coach Alex Lyon: Communicate with Empathy
If you had one superpower:
I wish I had super speed. There are so many things I am interested in and would like to do and see and there never seems to be enough time.
How do you like to spend time outside of work?
I like to spend time with my family, my husband, 3 children and 6 rescue pets (3 dogs and 3 cats). I enjoy hiking, gardening, and attending martial arts classes with my children. I have a 3rd degree black belt in tae kwon do and a black belt in Muay Thai.
Do you have any advice for students?
I would encourage students to get organized with their school work and plan out their time wisely to be successful academically. Make connections with their classmates and professors, reach out, be involved, and active participants in their courses not passive consumers of course content. Students will get more out of their courses and enjoy their time in their graduate programs more if they have personal connections with other students and faculty.
What class(es) are you teaching next semester for Kent's iSchool?
I am not teaching this semester as I am now in the position of Interim Director of the iSchool (as of July 1).
Is there anything else you'd like to share?
I am looking forward to working with GSAC this year. I also want students to know I have an open-door policy and am interested in helping all students be successful in their programs of study.