Once upon a time, when I was about 30, I decided that I wanted to be a librarian when I grew up. I had received advice from numerous sources that when it came to getting a job, experience was more important than education. For about a year, I applied to all of the entry-level library positions that were posted in my city. All four of them. Clearly, that wasn't going to get me anywhere – so I enrolled at Kent State to get started on my MLIS.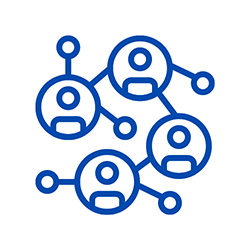 I was grappling with the age-old career conundrum: you need experience to get a job, but how can you get experience if you can't get a job? So I decided to try volunteering to gain some experience. At first, I attempted to get in with the public library as it seemed like the most obvious option. Unfortunately, the few opportunities they had didn't work with my schedule. That's when I remembered the Bible college associated with my church. They had a library. Maybe they would want a volunteer?
I wish I could say that I hooked up with them immediately, but the fact of the matter is that I spent about six months trying to rally the courage to ask if they wanted free labor. In the end, I was describing my situation to a friend whose wife, unbeknownst to me, is the administrative assistant to the executive vice president of the college and was more than happy to pass along my interest.
Fast forward: after spending a year volunteering at the college one evening a week and interviewing for several jobs that I didn't actually want, I was approached by the academic dean. It turns out that the current librarian needed to leave. Would I like to take over?
It's only been about two months since I came on board. Looking back, I can see how networking and volunteering played a huge role in getting me my first job as a librarian. I will be the first to admit that my networking efforts were clumsy and still need a lot of work. But I also recognize how important the strategy is. It can be intimidating to reach out to people and ask for help, but as the saying goes, you don't know unless you ask!
As for volunteering, it did give me some of the experience I needed. It also increased my professional network. As the saying goes, it's not what you know, but who you know! I am also convinced that my volunteer experience is the only reason I got the interviews I mentioned earlier.
I don't know what my future holds any more than the next person, but I do know that because of networking and volunteering, I am in a much better place at the beginning of my career than I could possibly have imagined.